I have been writing for a while and have received all manner of rude comments, because that's the world we live in. But this complaint, sent to my editor at Wine Searcher, is breathtaking in its hubris.
Here is the original article
. You can note from the comments that it made a lot of people unhappy, although I think they (and the commenter below) are mostly upset about the confusing skein of often conflicting liquor laws in the United States.
My editor forwarded me the email below and asked if I wanted to respond. I said he could tell the person to jump to his conclusion, and "Mr. Gray says his life and yours would both be better if you read other stories you deem more worthy."
The more I looked at this email, the more I wanted to share it. I especially like the law quiz he wants me to administer to the beverage law attorney. But there are plenty of gems here; the emphasis at the end is mine. Please share my amusement.
"

U

nfortunately, with the latest article on Wine-Searcher Mr. W. Blake Gray fell below ground level in his journalistic ethics and professionalism.

In case he would be willing to rehabilitate himself in our eyes, please be kind and pass him to do the following:
1. Return back to UPS and ask them to provide under what existing constrains of the law UPS

a) reserves the right to dispose of any alcoholic beverages tendered for shipment?
b) determines which Shippers are prohibited from shipping?
c) not authorized to accept alcoholic beverages?
d) has a right to refuse?

2. Do the same with FedEx again and again until they respond.

3. Return to Brian Kaider (editor's note: Kaider is an attorney) and ask him if he knows something about the prohibition for common carriers to create and maintain term, condition or policy which is contrary to law?

4. Ask the same Brian Kaider

a) what particular law is retail store breaking when it ships alcoholic beverage to a consumer?
b) what law requires anyone to sign contract with a common carrier?
c) can he explain differences between common, contract and private carrier?

5. Ask Tom Wark and Brian Kaider under what existing law

a) one state has jurisdiction over another?
b) one state is authorized to regulate retail stores in another?
c) what particular laws Common carriers like FedEx and UPS are responding to, and how those laws applicable to interstate activities?
d) what particular laws in various states ban consumers from receiving shipments from out-of-state retailers?
e) do they both know that direct shipment is the shipment from a producer to a consumer, and that retailers do not produce?
f) do they know that federal law under which jurisdiction producers and wholesale distributors operate are prohibited from selling alcoholic any beverages to consumers in interstate commerce?
g) that Granholm did not authorized such sales and shipments, but only declared that if a state allows in-state producers to sell directly to consumers then it cannot prohibit the same to out-of-state producers?
i) do the both know that 21st Amendment allows states to set their own liquor laws, but these laws are not applicable or invalid laws in other states, or in interstate transactions, and that any possible violation of such state own laws is the subject to federal jurisdiction under The 21st Amendment and its Enforcement law in particular?

Only clear answers with preponderant proof of evidence will be accepted. Non-response will be considered as a total failure of W. Blake Gray as a writer and journalist. All his past and future writings in Wine-Searcher magazine will be considered as outright nonsense."
Oh, wait, he (it
must
be a man, right) wants a response? Okay: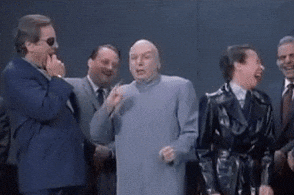 Bwahahahahahahahaha.